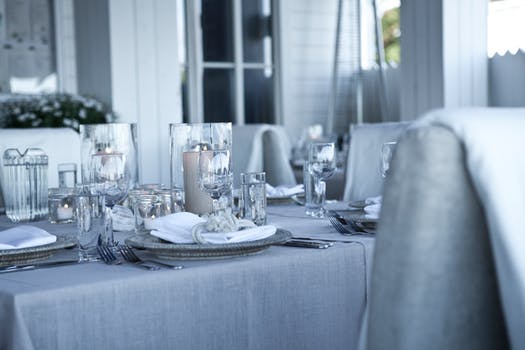 I am proud and excited to be a real estate agent in the Puget Sound area. Owning property, whatever type it may be, is a great choice here. My website is designed to be a resource to help you get the most out of your investments whether it is time to buy or sell.
As your REALTOR®, and professional real estate broker I add value to your home buying and selling experience by:
Listening to you and understanding what you want and need and then delivering.

Providing you with the education and resources needed for the specific area you are interested in.

Helping ensure you understand the home buying / selling process from start to finish.

Drawing on my extensive real estate experience so that you can avoid some common problems and pitfalls.

Providing local market information and statistics.

Keeping in touch with you throughout your real estate transaction and after it has closed.
With real estate selling experience in all of Seattle's neighborhoods plus Kirkland, Bellevue, Shoreline, Bothell, Edmonds and Woodinville, and an in-depth knowledge of local areas. I work diligently to help buyers and sellers meet their real estate goals. For more information related to your kind of real estate transaction, see my pages on Buyer Services or Seller Services.
I've received awards for being a top broker, but the best reward I can receive is a satisfied client! I work hard to make sure that I'm doing everything I can to go above and beyond my client's expectations.
Kate was a joy to work with. We had several requirements for our first home together. Kate listened carefully to all of our needs and gave us a tour of pre-screened homes every Saturday for a few months. We were picky, picky, picky! Thankfully, Kate was incredibly patient. We enjoyed our home tours with Kate and missed seeing her once she found the perfect house for us. We highly recommend Kate. She is proactive, she's an engaged listener and she will always have your best interests in mind. Thanks, Kate.
Kate, I am in my new home thanks to you, and for that I am grateful. As someone who romanticized the buying of a first home, I never expected to go through the process alone. I could not have picked a better agent to navigate me through the process. Your patience and commitment to helping me find the right home resulted in an assurance I ended up in the right place. When I was ready to give up during the negotiations, you gave me the gentle "push" I needed. Your professionalism and friendly negotiation style resulted in a deal that left everyone feeling good. During our first meeting you assured me you provided the same service to everyone, regardless of their price point. You proved again and again to be true to your word. When it comes time to move again, you'll be the first person I call. A heartfelt thanks!
Kate, There should be more people like you! Thanks for everything. You are wonderful!
- Breanna, Holland, & Goldie
Dear Kate, First of all we just are so lucky we got you as our agent. We truly appreciate everything you did to help us get our first home. We really love the sweet person that you are and hope we can stay in touch. I am sure all your clients want to be your friend, but we REALLY want to. Please stop by and see the progress.
Dear Kate, You have been an exemplary agent & I consider myself very lucky to have made contact with you.
Kate helped me buy my first home and the experience was so awesome that I recommend her to everyone I meet that may have a home in their near future!
I was afraid I would not be able to get through the home buying process, Kate is so knowledgeable and professional not to mention one of the most patient people I know! She put up with my jitters and endless questions and now 9 months later I am in my fabulous home!
Kate is truly amazing! Once the house was ready to put on market and we did a few things to it that she recommended, the house had offers the very same day she put the sign in the ground!
Kate takes the time to walk through the process and explains every detail, even multiple times until we get it!
Finding a new house was the challenge but Kate took information we gave her regarding what we were looking for and we have now been in the new place 9 months and could not be happier!
Kate was a pleasure to work with. She answered all of our questions and responded in a timely manner. Kate has extensive knowledge of the Puget Sound area, especially the north end. She not only sold our home in Ballard, but also served as our agent to purchase a home in Edmonds. A short time later she sold our mother's home in Greenwood. Without hesitation, we continue to refer Kate to our friends and family.
As a first time home buyer I was extremely satisfied with Kate. She made sure we understood the house buying process and that all of our questions were answered. There were no surprises along the way, which was HUGE for us. Kate did a great job of helping us to weigh our options without being pushy or aggressive. In fact, not once did I feel pressure. She truly wanted us to find the perfect home for us. She also has a wonderful personality and is very easy to work with.
Kate was very nice to work with. She is very responsive, informative. Buying house was made super easy by her. She understood my requirements very well, made good suggestions and did not try to push anything. Replied to all the queries promptly and super quickly. It was great overall.
Kate helped us find our dream home from a builder when the inventory was lowest in the market! She was very patient while we looked for our perfect house. She provided us with excellent support throughout the process and everything went very very smoothly for us. Being first time home buyers, we had so many questions for her and she always responded promptly. She is extremely organized and never pushed us through anything. We will always recommend Kate to our friends and family for their real estate needs.